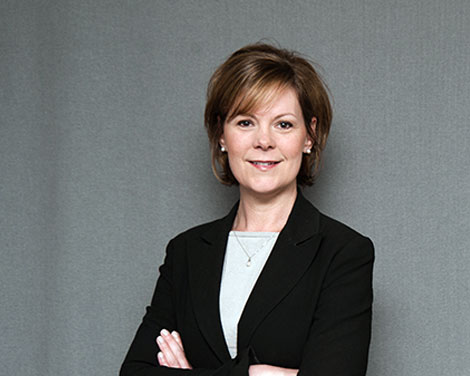 Shannon's primary areas of practice are Workers' Compensation, Personal Injury, Insurance Defense Litigation, Wills, and Powers of Attorney.
In her over twenty-five years of experience, Shannon has tried hundreds of cases before the North Carolina Industrial Commission and in North Carolina state courts, representing both Plaintiffs and Defendants. She has also represented many clients before the North Carolina Court of Appeals and has had several cases published. She has also been certified as a Superior Court mediator.
Shannon is licensed to practice in all North Carolina state courts, and in the United States District Court for the Middle District of North Carolina.
In November 2002, Shannon was certified by the North Carolina State Bar as a Board Certified Specialist in Workers' Compensation.
Shannon has given numerous presentations to various organizations on North Carolina Workers' Compensation laws.
Shannon lives in Winston-Salem with her daughter, Kendall.
Professional Associations
North Carolina State Bar
North Carolina Bar Association
Forsyth County Bar Association
North Carolina Association of Defense Attorneys
Professional and Community Activities
Member, Mt. Tabor United Methodist Church
Brown v. Resolution Trust Corp., 1996 U.S. Dist. LEXIS 992 (M.D.N.C. Jan. 2, 1992)
Fulcher ex rel. Wall v. Willard's Cab Co., 132 N.C. App. 74, 511 S.E.2d 9 (1999)
Hunt v. Hunt, 117 N.C. App. 280, 450 S.E.2d 558 (1994)
Jacobs v. Kaba Ilco Corp., No. COA09-1527, 2010 N.C. App. LEXIS 1472 (N.C. Ct. App. Aug. 3, 2010)
Keaton v. ERMC, III, No. COA15-1108, 2016 N.C. App. LEXIS 622 (N.C. Ct. App. Jun. 7, 2016)
Kyle v. Holston Grp., 188 N.C. App. 686, 656 S.E.2d 667 (2008)
Murray v. Lorillard Tobacco Co., No. COA08-778, 2009 N.C. App. LEXIS 498 (N.C. Ct. App. May 5, 2009)
Smith-Price v. Charter Pines Behavioral Ctr., 160 N.C. App. 161, 584 S.E.2d 881 (2003)
Sprinkle v. Lilly Indus., 193 N.C. App. 694, 668 S.E.2d 378 (2008), rev. denied 363 N.C. 130, 673 S.E.2d 363 (2009); remanded from No. COA 02-1272, 2003 N.C. App. LEXIS 2288 (N.C. Ct. App. 2003)
Wagoner v. Piedmont/Hawthorne Holdings, No. COA 04-1040, 2005 N.C. App. LEXIS 1116 (N.C. Ct. App. June 7, 2005)
Topics in North Carolina Workers' Compensation Law, CLE, Various Organizations.